General Information

PT-AI 2017
3rd Conference on "Philosophy and Theory of Artificial Intelligence"
04.-05. November, 2017
Leeds, UK
(Previous conferences: Thessaloniki 2011, Oxford 2013)
Conference Volume:
Müller, Vincent C. (ed.), (2018), Philosophy and Theory of Artificial Intelligence 2017 (SAPERE 44; Berlin: Springer)
[66k downloads from Springer in 3Y]

---
Organisation
Vincent C. Müller, University of Leeds & Anatolia College/ACT
Location
University of Leeds, Weetwood Hall conference centre (Otley Road, Leeds, LS16 5PS, UK). Weetwood Hall offers 4* on-site accommodation at reasonable prices.

Invited Speakers
José Hernández-Orallo (University of Valencia/LCFI Cambridge)
David C. Hogg (University of Leeds)
Thomas Metzinger (University of Mainz)
Peter Millican (University of Oxford)
Susan Schneider (University of Connecticut/Princeton IAS)
Mark Sprevak (University of Edinburgh)
Yi Zeng (Chinese Academy of Science, Beijing)
Themes
Artificial intelligence is set to change the world - as well as the way we see ourselves and the world. The conference will deal with fundamental issues of present and future artificial intelligence, such as:
Basic Concepts
Complexity
Computation
Consciousness
Creativity
Free will
Information
Intelligence
Intentionality & meaning & representation
Life
Superintelligence & singularity
Ethics
Human dignity and AI
Impact on society
Machine ethics
Responsibility & rights for machines
Risk to humanity & AI safety
Approaches & Methods
Big data analytics
Cognitive architecture
Cooperation & interaction
Cybernetics
Dynamical systems
Embodiment
Enactive cognition
Embedded & extended mind
Expert systems
Machine learning & neural networks
Neuroscience & AI
Non-symbolic AI
Robotics
Challenges
Action selection & rational choice
Brain emulation and uploading
Chinese room & symbol grounding
Common sense
Cyborgs & extended mind
Frame problem
Gödelian arguments
Turing test
Proceedings
Accepted papers and posters will be published in a volume of proceedings in 2018 (in Springer's SAPERE series).
The papers from the 2011 and 2013 events have been published in 'Minds and Machines', an edited volume of the SAPERE series (Springer) and an edited volume of the 'Synthese' series (Springer). They have been apparently been downloaded over 115.000 times from the publisher's site alone (https://twitter.com/vincentcmueller/status/872826564869840896)
The 2017 conference also serves as preparation for the Oxford Handbook of the Philosophy of Artificial Intelligence (ed. V. C. Müller), forthcoming OUP 2019.
Sponsors
1)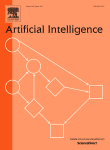 2)

---