Conference of the International Association for Computing and Philosophy (IACAP 14)

Supported by the IACAP Executive Committee
Participants are in the participants' list.
The program is online. Publication is forthcoming.
---
Invited Speakers
Judith Simon (ITU Kopenhagen)
"The challenge of the computational: towards a socio-technical epistemology" [pdf]
Hector Zenil (Karolinska Institute, Stockholm)
"Information and Computation in Synthetic Biology"
Gregory Chaitin (HCTE/Federal University of Rio de Janeiro)
"Conceptual Complexity and Algorithmic Information" [pdf]
Selmer Bringsjord (Rensselaer Polytechnic Institute, Troy, NY) - Covey Award Winner 2014
"Two Refutations of Hegemonic Bayesianism" [pdf]
Gualterio Piccinini (U Missouri- St. Louis) - Simon Award Winner 2014
"Computation and the Metaphysics of Mind"
---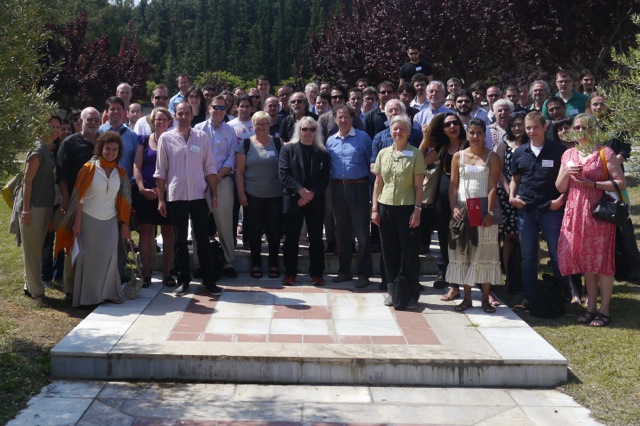 Program Committee